Shadowed: Chapter 45: Showdown!
This is it, you guys!  What we've been building to for three books.  A final confrontation between our hero, the lone man standing in this world that is against him, fighting for what is right against all odds, with only his wits, his logic, and the memory of his fallen comrades to spur him on, and our villain, a wife-abusing, child-neglecting sociopath with a sadistic thug at his command, who has already wiped out millions, including part of the hero's own family, at a mere request from our villain.
Was this what Jenkins was going for, I wonder?
Paul inexplicably promises to drop Roscoe "somewhere warm," but as they pull up to the cathedral, he asks Roscoe to be so kind as to stay in the car with the motor running.
Wouldn't the most logical thing for Roscoe to do be to make a run for it as soon as Paul enters the building?
***
Back at the actual life-and-death situation, Jae breaks through to the children.  Good job, wimmins.
***
Paul checks in with Straight (via skull phone, I guess), and confirms that Scooter is "in place."  He also checks to see if Straight is armed, which seems a strange thing to ask of a man he has never known to be armed, and who was on an emergency flight to get to the city miraculously fast.  Straight confirms that he is not armed, and Paul contradicts himself yet again, telling Straight that he is "trying to talk myself out of putting two between Ranold's eyes."
This is such a great example of Jenkinsian hypocrisy: Paul won't shoot a man who just bombed civilians and ordered the murders of his friends, but he will request that his god slaughter little boys.
By the way, this will become important when we get to the Epilogue, next time.
***
So in the cathedral, Paul and Ranold play the typical cat-and-mouse game, to no real suspense.  Paul tries to guilt-trip Ranold about bombing the underground, while Ranold does not lower himself to Paul's level by bringing up the many millions that Paul successfully prayed to be actually killed.  (Because, remember, nobody ended up dying in the bombing.)
"Where're we going, Paul?" [says Ranold, as they listen to each others' voices in the dark and kinda follow each other]

"Just staying out of your line of fire, Dad."

"You don't trust me."

Paul snorted.  "You must be a trained observer."

"Don't mock."
You tell him, Ranold!
Also, yeah.  Both Jenkins and Paul keep forgetting that Ranold was wise to Paul almost from the moment he converted.
Now, I promised you all an Engineered Public Confession last time, and I'm going to show you the whole of what Ranold says, just to see if I'm the crazy one here:
"I know why you killed Commander Balaam, Dad."

Silence.  Then, "I killed her?  I did not such thing."

"Had her killed then.  She was the one who could connect you with the murder of the chancellor."

Another pause.  "Murder is such a civilian term, Paul.  Assassination has a better ring to it, don't you think?  We are at war.  Something had to be done.  Just like now.  I'm in the same room with a traitor, and I'm on duty.  I aim to take him in."
Okay, it's not totally innocent, but neither is this entirely incriminating.  A, Ranold never actually admits to anything in so many words.  And second, even if one was going to take the "something had to be done part," Ranold could always argue that he was just keeping the traitorous perp talking, in order to locate him and, well…take him in.
Again, Leverage, this ain't.
Next "confession":
"You finished trying to wipe out the underground, Dad?"

Ranold hissed as if the moniker pierced him.  "I don't know what you're talking about."

"C'mon!  I thought you'd be proud of yourself."

"I am proud of myself.  At least I'm not a turncoat.  My career speaks for itself.  And if I am the only stalwart left, so be it.  We can do without the Denglers and the Hales and the Tamikas."

"The populace seems to be standing against you now, Dad.  Deal with it."
Yeah, Dad, the populace is inexplicably standing against you, ever since I and my comrades called down the slaughter of your loved ones.  Go figure.
This is even more a case of not-an-actual-confession.  And hell, Ranold's mostly right.  He isn't a turncoat and his career does speak for itself and he probably is just about the only stalwart left.
Tell me again why Paul is our hero?  I mean, seriously, we've got six pages left to get to the bottom of this.
So Ranold shoots Paul.
And Straight tackles Ranold.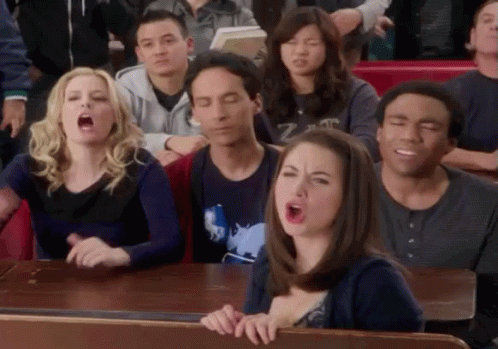 And Paul faints.
Annnnnnd next time:
The Epilogue, the end of this trilogy.  And then it's on to Wintermas!