TEoD: Chapter 18: Meth is Meth
Presumably the next day (but who knows?), Murphy gets a call from Levi Abrams.  Levi invites him out for lunch, Levi's treat, and the following groan-inducing conversation takes place:
"How about [I treat you to lunch at] the Shaw Towers Dining Room?  I'm working on some security issues with the owners there and part of our deal is free lunches for me and any guests."

"Aha, now I understand your generous offer to treat."

"You know I was born in Israel," said Abrams, and they both laughed.
HAHAHAHA, cheap Jews, amirite???  It's okay, Phillips—you might be a Christian, but you're putting your antisemitic joke into the mouth of your only Jewish character, so it's totes okay!
Actually, it's not.  Sarah Silverman, you ain't.
Levi has invited Murphy to Jewish Free Lunch so he can reveal the exciting information of Methuselah's true identity.  So during his class, instead of focusing on his students, Murph goes over in his mind everything he knows about Meth.  It's just the stuff we already know about the cackling laugh, which every person who has ever met Meth has mentioned in that exact way, but now Phillips throws in that Meth has a tongue-clicking habit, which I don't remember reading about until just now.
Before even revealing the guy's name, Levi gives Murphy Meth's backstory: he has American, Israeli, and Taiwanese citizenships, and survived a plane bombing in 1980 that killed his wife and three kids.  Levi know a bizarre number of details about the crash, and even Murphy remembers hearing about it, which also seems a tad odd.  It doesn't seem to terribly much matter anyway, since Meth and his family were innocent passengers, not the intended targets of the terrorism.
Anyway, FINALLY we learn that Meth is one Markus Methuselah Zasso.
Yep, that's right: Methuselah's name IS ACTUALLY METHUSELAH.
That is pathetic.  I mean, first of all, why would Meth use his own name, even his middle name, when he taunts the professor he likes to taunt and give clues to artifacts to?  And why would this not be the first line of research that Murphy/the FBI/Levi Abrams followed?  There can't be too many men in the U.S. who have the kind of resources needed for this who ALSO HAPPEN TO BE NAMED METHUSELAH.
(It's also bizarre, and I wonder what LaHaye and Phillips will make of this, that Zasso is an Italian name.  Murphy underlines this point, in fact.  And since the only other Italian I can think of in the LaHaye oeuvre is my poor woobie Leon Fortunato, I can't help but feel that A LOT more will be made of this.  After all, we've had "cheap Jew" jokes, so we might as well throw some Italian stereotypes into the mix.)
Murphy actually wonders about Meth being named…well, Meth.  And Phillips can't come up with a very good reason, either.  (Again, why even BOTHER making this his real name?  It's just a biblical alias he chose!)  The best Phillips can do is that Meth's grandfather was a missionary to China and Meth's father was born in China and so…Meth is named Meth.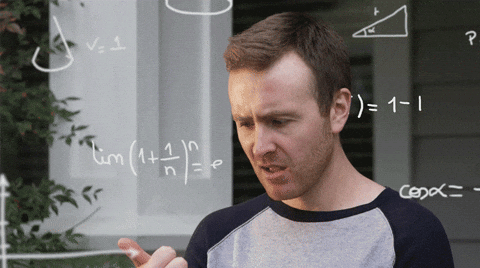 Instead of, yanno, David or Paul or Aaron or Adam or Michael or Jacob or Peter or Seth or ANY OF THE OTHER PERFECTLY REASONABLE BOY NAMES FROM THE BIBLE, Daddy decided to saddle an innocent baby with the name Methuselah.
No wonder Meth is a bit screwy in the head.  Allegedly.
Levi has also discovered that one of Meth's many homes is in Myrtle Beach, which I actually visited a few times as a kid, so when Murphy inevitably confronts Meth there, at least he can brush up on his mad mini golf skillz.
Meth is surrounded by at least six armed guards at all times, even when he's relaxing on the beach, but Levi hilariously opines that Murphy can still "get real close to him" because he has "the element of surprise."  Because the element of surprise always works when an unarmed civilian wants to "get real close" to a heavily-guarded, insanely wealthy man.  I mean, it's not like Murphy is planning an infiltration and kidnapping or anything—he just wants to talk to the guy.  How does "the element of surprise" even enter into this?  I just doubt that all of the SIX armed guards will be surprised that Some Guy wants to chat with their boss.  They probably deal with that every day.
Sigh.
Murphy wusses out of any immediate confrontation with Meth, since he has "a few things to do first."  But he inexplicably looks forward to meeting Meth, so he can "put an end to the life-threatening bouts."
Hey, Murph?  Here's an idea: if you want to put an end to the life-threatening bouts, JUST STOP GOING TO THEM.  Meth has always INVITED you to them, and you have ALWAYS gone.  If you're so concerned, JUST STOP GOING.  There has never been the slightest hint that Meth has or would ever force the issue.
I mean, geez, Phillips, at least keep your own character motivation straight!