Monthly Archives:
December 2017
As they promised themselves, Sherlock Murphy and his sidekick, Dr. Wagoner head back to the next revival meeting of J.B. Sonstad.  They decide to bear false witness and pretend to be a TV…um…car…by parking next to the real TV vans and slapping some layperson antennae on top of the car.  Yeah, their disguise is pretty much foolproof.
Shockingly, Wagoner has done some (very rudimentary) internet research on Sonstad, finding out that he's married with three kids, one of whom just got married…with a $1.2 million wedding.
Okay, so we know he's really rich.  (Or the daughter married money or Sonstad's wife is rich, though Murphy and Wagoner do not consider these possibilities.)  Still, it's not as much as some people spend on weddings.  (This article is fascinating to me.  Chelsea's wedding cost $3 million, and Ivanka gets to say "unknown" since they did everything at Trump properties, but the things they did know the cost for with Ivanka's wedding were almost all more expensive than Chelsea.  So we can draw our own conclusions.)
(I also think it's amusing the way Wagoner describes the wedding.  Okay, so I'm not defending spending millions on a wedding, especially since my own was less that 1% the cost of Sonstad's daughter's, but honestly…
"…Sonstad put on a massive wedding for her at an exclusive country club.  Dignitaries and important businesspeople from around the globe were in attendance.  It was a formal sit-down dinner with well-known vocalists and musicians as entertainers.  Cascading flowers, gourmet food, expensive champagne."
…I mean, I get the point kinda, but still.  A formal sit-down dinner???  Flowers???  Champagne?????  OMG, at a WEDDING???????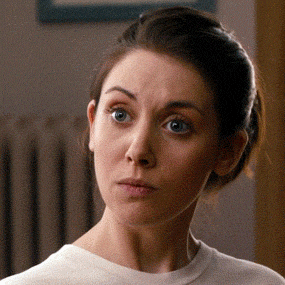 Murphy has done enough intertubes research to learn that Sonstad owns three homes, and boy, I sure can see that it is very bad for a Christian to spend money on expensive houses, like these people, or these.
Murphy and Wagoner join the crowd in the tent, and yell snide comments at each other as the rest of the crowd cheers on Sonstad.  They're annoyed that he's prophesizing, which is rich coming from an author who wrote a huge series of books on future events as predicted in the Bible (allegedly).
Then Sonstad heals some more and collects an offering.  Murphy takes the chance for more snideness:
"Bob, have you noticed how Solstad works some wonderful disclaimers into his talks?"

"What do you mean?"
"I mean, I'm just a pastor, Murphy!  I wouldn't have any idea how to spot disclaimers in preaching!"
So Murphy has to explain:
"The first is that if you have enough faith, you will be healed.  That gives him a great out if nothing happens and the person isn't healed.  It's because they didn't have enough faith.  It's not Solstad's fault."
Oh, that's rich.  As I've mentioned in the past, I listen to Christian radio in the car a lot.  And I have heard plenty of "wonderful disclaimers" that are basically the same: the biggest one, I would think, is how to handle the promise of Mark 11:24, that you will get anything you ask for in prayer.  And both the Bible and its followers have thought of plenty of "great outs" for that one: sometimes you're asking for the wrong things, or asking incorrectly, or your motives aren't pure enough.
And perhaps Murphy actually read a bit about fakey faith healing, because he points out that Sonstad only heals people with internal problems.  He doesn't grow back arms, for example, and "no lepers…were cleansed."  (You know lots of lepers in suburban North Carolina, do ya, Murph?)
Murphy and Wagoner wander off, and just as in the Left Behind series, the nameless, faceless masses are just dumb ole sheep, transfixed by Sonstad and his snake oil.  And it turns out that Murphy and Wagoner's clever plan to get a good parking spot had an ulterior motive: they used some borrowed equipment from Levi Abrams to pick up transmission from Sonstad and his wife.  She communicates with him during the preaching, telling him who has which condition.  This completely blows Wagoner's mind, and Murphy suggests sending the tape to "a hard-hiring, no nonsense, investigative reporter" who can do an article (hopefully one with a least a few less cliches).
You'd think this might actually open a door to a semi-interesting subplot about an actual investigator investigating this, but alas, we pop forward one week, to when the cliched newspaper reporter is having a television interview with Sonstad.  (???)  Sonstad handles things about as well as he can, denying nothing but claiming that such tactics just "strengthen the weak faith of some in the audience."
Murphy's pissed, so I just bet he has no choice but to continue with this boring subplot for another few chapters!