TEoD: Chapter 27: A Little Dangerous
Of all the Starbucks in all the world, you had to walk into mine…
So must Michael Murph think when Shane Barrington bumps into him at Starbucks.  Yep, the media mogul who lives in Manhattan has come to a random Starbucks in college-town North Carolina.
And he's caught Murphy at such a busy time in the adventurer's life!
[Murphy] was sipping his Starbucks coffee and daydreaming about finding Aaron's Rod and the Golden Jar of Manna.  It would be an archaeological find that would stun the world and put Bible critics on the run.
Yep, I'm sure we all remember those thrilling scenes in Indiana Jones movies, when he would stand around coffee shops and daydream about finding artifacts.  Those daydream moments are what made the audiences come back again and again.
I hate to harp on this (oh come on, I love to harp on this!), but this seems an almost self-aware admission by LaPhillips that NOTHING has happened in this book yet.  He has gone nowhere except on a date with his girlfriend (who is not really his girlfriend, and who he puts right out of his mind when leggy blonde surfers enter the room), and to a couple of tent revival meetings.  And as for what he's done, it's basically just preach at his archaeology students, using lectures that he admits are just mirrors of what his pastor is preaching about.
Is it possible to take a coffee break when you have nothing to take a break from?
Anyway, Barrington comes in and bumps into Murphy, and for a book that won't name bands, it has no problem pumping the Starbucks name (which is ironic when you consider that a few years later, RTCs would have their first field day whinging and whining about Starbucks holiday cups).
"I guess we both like a good cup of coffee." [said Shane]
*insert Starbucks joke here*
Shane is also being extraordinarily nice and polite here, considering that the last time he and Murphy spoke, Murphy was incredibly and unnecessarily rude, insulting everything Shane did and was involved in.  (And bear in mind that no, Murphy still doesn't know that Shane works for The Seven (TSAN!).)
And we remember this because Murphy reminds us—a half-page is spent recounting the encounter and the insults Murphy made, though he amusingly characterizes it as "[the encounter] turned less than cordial," which is certainly one way to share some of the blame to Shane, when it was Murphy who went uncordial.  But whatevs.
Shane is in town to close the deal on a local station he's purchased, and asks Murphy, out of the blue, about his new show promoting Constantine De La Rosa.  Murphy is surprised that Shane cares about his opinion, but I'm not: in the last chapter, we were reminded of De La Rosa, and now LaPhillips needs to reiterate that he's the AntiChrist by creating a situation in which Murphy can spout off about him.
Murphy snidely remarks that De La Rosa's goals: diversity, tolerance, environmentalism, and peace, are all "a little dangerous."  Bizarrely, Shane doesn't laugh in his face at this and head off with his Starbucks to avoid further wasting of his time, but lets Murphy prattle on how De La Rosa just might be one of the False Prophets of the End Times (ha-HA, so we know our intrepid hero doesn't have it quite right…yet), and Shane just stands there harping and thinking about how much he admires "Murphy's ability to not mince works and to speak honestly."  Because that, dear readers, is what everyone will be thinking of you when you ramble about the End Times to them.
On a related note, this a very timely chapter.  Because just last week, the Slacktivist covered the moment in Left Behind when Buck Williams miserably fails to witness to a woman sitting next to him on a plane, a woman who very clearly wanted to be witnessed to.  And now Shane is asking questions of Murphy about De La Rosa.  This would be a perfect opportunity to open up to Shane, tell him about the Good News.  Pull out his Bible that he always has on him and show Shane chapter and verse about false prophets, instead of making crazy-sounding claims that environmentalism and peace are "dangerous."
Instead, Murphy goes on a bizarre guilt-tripping tangent, to the effect of: if Shane doesn't totally support and believe in De La Rosa, why is he giving him a show on his network?  To which Shane gives the very sensible answer that De La Rosa is news, a famous religious figure just like Mother Teresa.  And it just makes Murphy look naive, because even religious stations have disclaimers before some shows saying that the network execs might not agree with everything that you're going to see.  It's a silly, time-wasting point to make.
(Oh, and Shane is also promoting De La Rosa because The Seven (TSAN!) told him to.  But again, Shane has done an awesome job of keeping this all a secret from Murphy, who still has not idea who TS are, what they want, and that they have one of the most powerful media moguls on the planet working for them.)
But all this annoying, probing, do-you-support-him talk puts Shane right off, and the two men go their separate ways.
In the car, Murphy prays:
Lord, why did You bring him into my life today?  Am I supposed to have some kind of influence in his life?  He's power hungry, arrogant, and difficult to like.
Hmmm…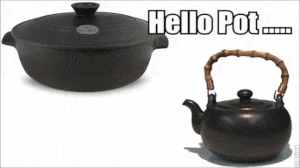 Help me to be tolerant.
And God smote Michael Murphy on the spot for using That Word.  The End.
Actually, apparently unaware of irony, LaPhillips cuts to Shane's reaction to the conversation.  But Shane, though of course admitting that Murphy is Right (though only about there being something sketchy about De La Rosa) is mainly focused on his anger towards The Seven.  And he reflects on how they ordered the murders of Stephanie and his son, the Ambiguously Gay Arthur.
Because events like those can be easy to forget.
So, you readers don't have to spend any of your precious sympathy on Shane Barrington. He's just filled with rage and vengeance, just like all evil atheists are.  So it's no reflection on Murphy's skills that he couldn't witness properly.  Or at all.