TEoD: Chapter 31: President Fallworth
At the end of the previous chapter, during the Fake Standing Ovation, "kooky" RA Shari was clapping and grinning along with everyone else (I'm assuming she was the only one not in on the joke).  One sentence, but an unstated length of time later, and she's poring over a piece of papyrus that Murphy found in a "curio shop in Cairo" at some undetermined point in the past.
Murphy pops in on her, and she reveals that she's read the papyrus, and it references the Ark of the Covenant.  Specifically, it verifies that "two magical objects" (the rod and manna, presumably) were removed.  Now, this is the first "break in the case" in many, many chapters, and it's kinda hilarious that Shari discovered it, not Murphy, but the discovery itself takes a distant second place to a much, much more important topic…
UNIVERSITY POLITICS
See, Dean Archer Fallworth has left a message with Shari for Murphy to come and talk with him.  This would be horrific enough in itself for Murph, but unworldly Christian Shari is also up on all the gossip, and reveals to Murphy that the President of Preston University is retiring…and Fallworth is on the short list to replace him!!!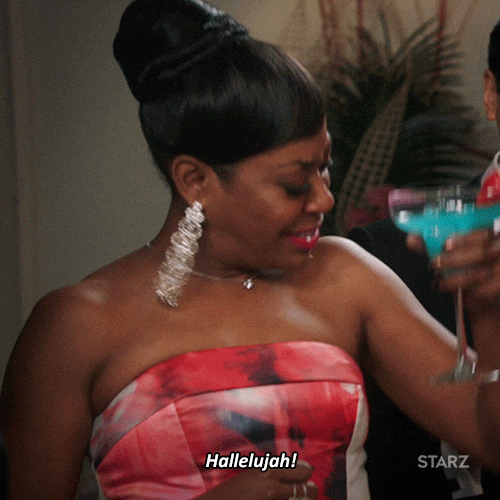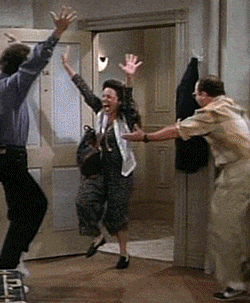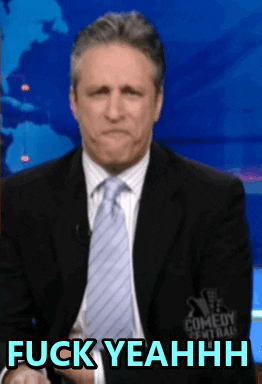 Probably not the reaction LaPhillips expected readers to have.
Not Murphy's reaction, either.
Murphy felt sick to his stomach.
Awww, whatsa matter, Murph?
JEALOUS????
Oh, and let's just pause for a moment and reflect that Murphy's nausea was brought on, not by someone trying to kill his girlfriend, not by the realization that the Antichrist himself may be alive and well and gathering followers…but by the thought that his professional rival might get a promotion.
Yep, that's out hero!  Like a good Christian, unconcerned with the things of this world.
So Murphy heads off to Archer's office, "armed" with a few pieces of paper.  We'll see why in a sec.
Archer breaks the news to Murph that he might be the next president, and Murphy gets to act not at all surprised, so as "not to give him the satisfaction" of a "reaction."  Like, say, Murphy's actual reaction of nausea.  So mature!
Archer mentions that if he does become president, he'll do his best to cancel Murphy's biblical archaeology classes.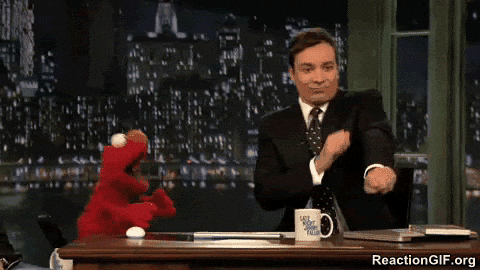 Murphy baits him into saying that this is because "religion has no place in the classroom," and Murphy is off to the races!
(Fallworth obviously misspoke here.  Based on his past interactions with Murphy, it's clearly always been his position that proselytizing has no place in the classroom, but nothing will stop Murphy once he gets on a roll.)
Murphy begins by the snide ole response that oh, I guess Fallworth is against teaching about art that depicts religious things, or the Protestant Reformation, or religiously-themed music, hmmm???
Fallworth rolled his eyes.  "You know what I mean, Murphy?"
Right?  Fallworth has so much more patience than I, debating with this child.  (Apologies to children, most of whom have more sense than Michael Murphy.)
"No, I'm afraid I don't."  [Murphy responds]
"Oh, then I guess you're a bit denser than I thought, Murphy.  I guess we'll see what happens in a few months.  Have a nice day."
Well, that's what Fallworth should have said.  Instead, he lets Murphy blather on, segueing into a cherry-picking lecture on the Supreme Court case of Abington School District v. Schemmp.  (Because I guess Murphy is now a legal expert, too.)
Okay, a bit of background: evangelical Christians generally hate this case, being one of those that Drove Prayer Out Of Public Schools.
Never mind this is one of the cases that drove forced prayer (and in this particular case, forced Bible readings, too) out of public schools.  So it's kinda funny that Murphy would cite this case, for two reasons: 1) it didn't come down on Murphy's side and 2) it's talking about public elementary schools, not a (presumably) private university where these guys are.
So yeah, these are the printouts that Murphy grabbed on the way out.  Because he hears "meeting with Dean Fallworth" and immediately thinks, "I better grab a copy of a Supreme Court case from 1963 so I can read it aloud to him!"
Which he does  At length.  (Yeah, shocking, I know.)
So, it's interesting.  Here's the passage Murphy quotes.  I've crossed out the parts he omits, so you can see the difference:
It is insisted that unless these religious exercises are permitted a "religion of secularism" is established in the schools.We agree of course that the State may not establish a "religion of secularism" in the sense of affirmatively opposing or showing hostility to religion, thus "preferring those who believe in no religion over those who do believe." Zorach v. Clauson, supra, at 314. We do not agree, however, that this decision in any sense has that effect. In addition, it might well be said that one's education is not complete without a study of comparative religion or the history of religion and its relationship to the advancement of civilization. It certainly may be said that the Bible is worthy of study for its literary and historic qualities. Nothing we have said here indicates that such study of the Bible or of religion, when presented objectively as part of a secular program of education, may not be effected consistently with the First Amendment. But the exercises here do not fall into those categories. They are religious exercises, required by the States in violation of the command of the First Amendment that the Government maintain strict neutrality, neither aiding nor opposing religion.
So yeah.  The pro-prayer crowd was saying that taking out the prayer had the effect of a "religion of secularism," and the Surpeme Court said No and No.
Also, we've seen plenty of Murphy's classes from beginning to end by this point.  Anybody think he's arguing for his right to present religion objectively, and not aiding his particular religion?
Then Murphy quotes another Justice saying that "the holding of the Court today plainly does not foreclose teaching about the Holy Scriptures or about the differences between religious sects in classes of literature or history."  Sure, great.  Kinda hilarious that Murphy is quoting that when he habitually dismisses class with admonitions to students to listen to the "still small voice" of God/their conscience, and to beware false (non-RTC) teachers.
By the way, here are a few quotes from the opinion that Murphy would be less likely to use as weapons against Fallworth:
While the Free Exercise Clause clearly prohibits the use of state action to deny the rights of free exercise to anyone, it has never meant that a majority could use the machinery of the State to practice its beliefs.
Oh, and this section occurs right before the first one Murphy (partially) quoted:
The conclusion follows that in both cases the laws require religious exercises and such exercises are being conducted in direct violation of the rights of the appellees and petitioners.  Nor are these required exercises mitigated by the fact that individual students may absent themselves upon parental request, for that fact furnishes no defense to a claim of unconstitutionality under the Establishment Clause. See Engel v. Vitale, supra, at 430. Further, it is no defense to urge that the religious practices here may be relatively minor encroachments on the First Amendment. The breach of neutrality that is today a trickling stream may all too soon become a raging torrent and, in the words of Madison, "it is proper to take alarm at the first experiment on our liberties." Memorial and Remonstrance Against Religious Assessments, quoted in Everson, supra, at 65.
After all this, Murphy ends with the rather half-hearted conclusion that "we don't see eye to eye."
True dat.  Fallworth is for actual classes being taught, Murphy is for twisting the words of the Supreme Court (and doing a piss-poor job of it, at that), to make it seem like Fallworth is against religion being taught in any context.
Then the following bizarre exchange takes place:
"I respect your right to disagree with me.  I'm not trying to force you to accept what I believe.  All I'm asking is that you have the same respect for me and my beliefs."
Murphy says this.  Murphy, who once said that Fallworth was just someone who "had moral issues" and, later, that agnosticism (Fallworth's position) was "a life of ignorance and uncertainty" that is "pretty lame."
Oh, and in that same conversation, Murphy, in an example of his respecting the rights of others, he expressed his fear of courses that would teach "the beauties of being a Wicca witch with white magic."
So it's not too surprising that Fallworth's sarcastic response is that Murphy is suuucccchhh "the loving Christian."
"That's interesting, Archer.  Whenever you have a difficult time defending your views, you resort to personal attacks."
Fallworth has had no difficulty defending his views.  Murphy is proselytizing in class, and you just know that Fallworth knows all about it, given the timing of these conversations.  Really, it's Murphy who has difficulty defending his position, what with his reliance on printed-out pages of Supreme Court opinions that don't even come down on his side, and his constant…well, personal attacks on Archer himself, as seen above.
Phillips really doesn't remember that we've read the other books, does he?
And Murphy, of course, has to have one more bon mot as he turns on his heel, takes his ball, and goes home:
"Archer, as you have gone on record…let me go on record.  You are on shaky ground.  If you choose to make a battle over this, so be it.  I will not roll over and play dead on this issue."
Wow, bit of projection going on, you think?  Archer is on shaky ground?  The guy who is currently dean of his department, and in line to be president of the university…is on shaky ground with one of the (no doubt) least respected professors on campus, who routinely proselytizes in his classes, if he shows up at all.  And when was the last time Murphy published, might I ask?
Ah, but little things like that don't matter, not when Murphy storms out and slams the door, like a petulant teenager!
Stroming (no doubt in the manliest of fashions) back across campus, Murphy thinks that "there were not too many issues he would fight for, but this was one of them."
Really really?  Because I have a feeling Murphy would "fight" against just about anything,  including putting gluten-free options on the student union cafeteria menu.  Or if the Wicca witches with white magic started a campus club.
And, proving that Phillips really doesn't read what he writes, Murphy then has this thought:
Over the centuries men have tried to put down the teachings of the Bible.  They have barked like dogs at a caravan and yet the caravan of truth keeps moving forward in spite of them.  God help me to remember this when under attack.
This from the guy who was just trying to convince his dean that he use of religion in the classroom fell under the Supreme Court definition of "a study of comparative religion or the history of religion and its relationship to the advancement of civilization" or "study [of the Bible] for its literary and historic qualities…presented objectively as part of a secular program of education."
Murphy, Murphy, Murphy…what have I told you about bearing false witness?