TEoD: Chapter 34: But What Can Be Done?
Time to catch up with Shari!  She stumbles into work like five minutes late, and so Murphy has to give her grief, because he's that kind of sensitive loving Christian, so Shari explains what's been going on lately—she's felt for the past few days like she's being watched, and has "this eerie feeling."
Gee, I wonder why?
Sure, Murphy learned just the other day about an organization that is happy to murder women and children to advance it's anti-Christian agenda, but he has his own ideas:
"Do you think it might be Paul Wallach?  Since he's back in town, has he turned into a stalker?"
Yeah, Murphy, because that's what happens—non-Christians who have been nothing but gentlemen to their terrible, mean-spirited girlfriends "turn into" stalkers.
Shari actually defends Paul (though on the bizarre ground that he would "have nothing to gain" from being a stalker…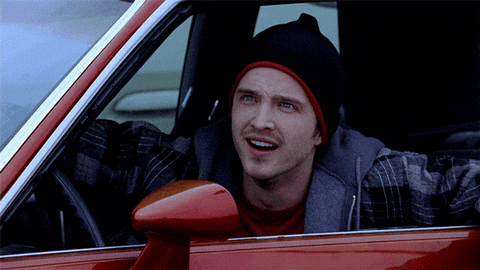 …and continues with her story.  Last night, shortly after hitting the hay, she gets a call from a friend at church whose father just died suddenly, and she can't get home until tomorrow, so Shari goes to her place and they talk, and it gets so late that Shari feels it's safer to spend the night.
(I've had plenty of bad stuff to say about Shari, but this is a nice thing she does here.  So never say I don't give credit where it's due.)
Anyway, when she gets back to her place in the morning, she smells gas.  She immediately opens some windows and vacates, as well she should, but not before seeing that two burners have been running with no flame, presumably for hours.
Murphy makes a halfhearted suggestion that Shari call the police, but she shoots him down because "I have no real evidence."  In a great show of support for his young, single, female employee, Murphy concurs: "the cops couldn't do anything."
Yep, remember, ladies, don't ever tell anyone if you feel unsafe or think someone broke into your home.  Nobody can do anything.  so it's just best to keep quiet and hope the problem takes care of itself.  Don't make waves.
In a great show of sensitivity, Murphy then lets Shari work in the lab all day and into the night.  So she doesn't think to leave until after dark, when she is all alone.  One might think that a responsible and caring RTC employer and friend would escort his young, single, and female employee home.
She bikes through the darkened campus, alone and after dark, and stops at the grocery store.
Everything looks so good.  Especially the sweets.
Ha!  Wimmen, amirite?  Always into "sweets."  (I have never heard anyone of my generation refer to desserts or smacks as "sweets."  Maybe it's a Southern thing.)
Shopping done (she bought some microwave popcorn instead of "sweets."  Watching her figure like a good girl, she is), Shari continues to bike home in the dark.  Phillips bizarre explains at length how one bicycles on the sidewalk:
When she came to intersections she would follow where the curb dropped down for handicap accessibility, ride across the street, and back up onto the sidewalk.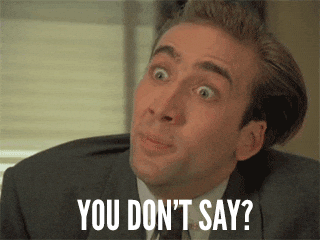 Then, in the closest this book has come yet to an action sequence (except for Murphy being made to eat sand by some bodyguards, that is), Shari gets into a bike accident—she brakes to avoid a cat, flies over the handlebars, and because of the fall, and narrowly misses being hit by a speeding car.  Phillips implies that because the car is speeding, it is obviously driven by some unnamed henchman of The Seven (TSAN!), and thus they prove themselves incapable not only of killing a college professor who lives alone and takes no measures to protect himself, but also prove themselves incapable of killing a naive college student who makes a habit of riding her bike alone, at night (and badly).
The Seven just suck at being an evil and murderous cabal.
No one's around, and The Seven apparently decided not to seal the deal tonight, so Shari limps home all alone in the dark, because I guess she doesn't carry a phone or spare change.
The next morning, Shari limps off to Murphy's office, because it's just fine and dandy when he emails her at 3:00 a.m. because he has a brainstorm, but apparently she doesn't feel free to email him at 9:00 p.m. that she almost died.
Luckily, she runs into Paul (okay, she figuratively runs into him, because it would kinda suck if she literally ran into him, after last night).  She has a stack of test papers that Murphy "needs today" (so apparently Shari graded them for him), and like the sweet nonbeliever that he is, Paul takes them to Murphy's office for her, then sends her back home to rest and recover, and offers to bring pizza and a movie that evening.
So, once again, atheist Paul is the only decent human being around.