TEoD: Chapter 57: What's Behind Wall #1
So, the big cliffhanger reveal isn't nearly exciting as we might have been led to believe.
The guys enter a big room ("It seemed much larger than" the previous room–thanks, Mr. Archaeologist who maps out dig sites.)  The room contains maybe benches and an altar and four dead bodies are scattered around.  I'm kinda surprised, but Levi and Murphy actually check the men to make sure they're dead, then Murphy declares them not dead, but "priests or worshippers of Dagon."  (Really, Mr. Archaeologist, you don't know for sure?)  Murphy then looks at the altar, and seriously sees clean splotches in the dust where the jar of manna and Aaron's rod just were.  But whoever killed the men (spoiler: it's Talon) just took them.  Just a moment ago.
Thus demonstrating the inherent problems with Methuselah scouting these locations ahead of time, making a hole to get in, then just leaving and waiting for Murphy to get off his ass and find it again.  Thus leaving Murphy "excited and exasperated."
And just think, Murphy, if you had only spent less time jogging with Summer and more time doing archaeology, you'd have the artifacts in your hand now.
But Murphy is so lacking in self-awareness that he instead snaps at Levi, who proposes that they "go after whoever killed them."
"'Whoever'!  You know as well as I do that it's got to be Talon.  We're not far behind him.  I wonder how he found out about the Golden Jar and Aaron's Rod?"
I just love that Murphy is not concerned at all about catching Talon because he just killed four other human beings, but just because he has the stuff that Murphy couldn't be arsed to go and get for months.
So they sensitively step over the bodies and out into the corridor…where they encounter a live body.
Now, encountering a guy who has been shot, I figure many of us would try to help.  But not our Christian hero!  Murphy leans over (no touching!) and demands of the MAN WHO HAS BEEN SHOT:
"Do you speak English?  Do you understand me?"

The man only groaned.
Gee, go figure.
"Do you know who did this to you?"
Do you want to DO anything about this, asshat?
The dying man actually manages to make two letters in the dust before carking it.
Murphy shook his head gravely.  It was never pleasant to see anyone die.
So sensitive!
It's a very blasé attitude coming from a man who saw his murdered wife die in front of him two years ago.  Eh, it's not the most pleasant thing ever.
The letters are T U.
And Murphy is kinda annoyed because TU doesn't start Talon.  So I suppose maybe this guy doesn't actually speak and write English, you ass.
I'd actually like to think that the T got messed up a bit and is a messy F, and the guy wanted his last expression on Earth to be "Eff you, Murphy!"
Levi immediately searches the newly-dead guy and finds his wallet, which contains ID and some cash and, hilariously, a picture.  But not of the guy's kids, but of his terrorist cell.  It's Talon and all the other dead guys, and they're all standing at the back of a car and you can see the license plate.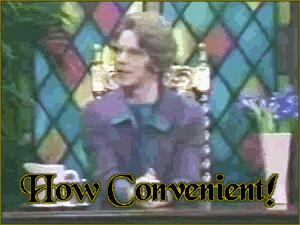 Yeah, I really don't see why you would commemorate your terrorist group and carry around a picture of you all in your wallet.  Just to help the police or military or stupid archaeologist i case you're ever captured or killed?
Also, doesn't the put a damper on Murphy's theory that these guys were priests or Dagon groupies?
So Murphy and Levi decide to head back upside so Levi can actually make a call for reinforcements.  Also, they've left their friend up there alone, and Talon is around, so there's that, too.