TEoD: Chapters 64 & 65: This Could Have Been Foreseen
Murphy has, against all odds or reason, managed to find the backpack holding the brass plates from Noah's Ark.  To give credit where it's due, at least it took Murphy ten hours and a nap to get to them, because given what we know of Our Murph, I seriously would have guessed it would have taken him thirty minutes, tops.
But OH NO Talon has found Murphy.  See, Talon (and I'm sure you'll be shocked to hear this) has stolen one of the subs from Istanbul.  Yanno, those subs that the Mossad knew about and directed to, the subs that Murphy went and looked at and then fell asleep next to, the subs that both Murphy and the Mossad KNOW that Talon knows about because Murphy SAW HIM EXAMINING THE SUBS.
Yeah, Talon stole a sub.  What a shocking twist for this book's climax.
What is perhaps a more shocking turn of events is that Talon decides that the best use of his stolen submarine is to have a submarine fight with Murphy's submarine.  And by that I don't mean a logical submarine fight involving torpedoes.  No, I mean a fight wherein Talon bashes his submarine into Murphy's submarine.
It makes so much sense!
Except for the facts that these are both research submarines, not remotely intended for physical altercations of any kind.  I'm not even sure there can be a "winner" in a melee submarine fight.  I mean, not to put too fine a point to it, wouldn't it be kinda like smashing two intricate Play-Doh figures together?  They'll BOTH get effed up, right?
Well, I guess not, because Talon rams Murphy's sub, and Murphy is flung across the cabin, breaking three ribs, with one of them puncturing his lung.  He also sustains a head wound.
Talon, in the meantime, was putting the Carson submarine in reverse.
What, like a car?  Isn't your submarine broken now, Talon?  These aren't Monster Trucks, you know.
But I guess it's fine, because Talon just backs up and rams Murphy's sub a second time, this time breaking Murphy's leg (I think), and causing a leak in the sub.  I would think this would cause a leak in both subs, but it's pretty clear based on this that I am no expert.  Though probably Phillips isn't an expert, either.
Talon then pulls a Bond Villain and heads off to retrieve the backpack and leave Murphy to die.
And, finally remembering that he is in a Christian novel, Murphy prays.
***
Meanwhile, Yosef Rozen meets up with Levi Abrams, but not before having a downright Michael Murphy-ish epiphany:
Standing around in airports was not one of the things he liked to do.
Yes, because so many people enjoy standing around in airports purely for fun.  Jewish or not, Yosef, looks like you'll fit in around here just fine.
Anyway, he greets Levi as he gets off his plane, and Yosef is all, "I've been in Istanbul for five years, it'd be much cooler if I was home," and Levi's all, "Tell me about it, I'be been chillin' in North Carolina doing karate with a self-important college professor who thinks I'm going to Hell."
Nah, actually all Levi says about Murphy is that he "had experience with mini-subs when he was in the armed services of the United States."  Which is pretty funny, since this series has stated outright on several occasions that Murphy was Army, not Navy, and his service primarily involved Operation Desert Storm.  So where he got training in mini-subs is anyone's guess.
But they realize that Murphy has been gone too long and not radioed back, and also that one of the mini-subs was stolen and that "it has to be" Talon…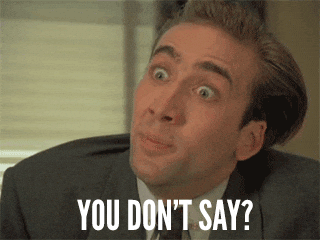 …but sadly there is absolutely nothing these trained Mossad agents can do, because…
"The Black Sea is very large."

"I know, Yosef…I know!"
This reminds me of when Trump informed us that water is wet and hurricanes are not good.
***
Back in his sub, Murphy sees that Talon is about to get the plates.  So he manages to turn on his sub and head towards him.  Talon initially flees, but then thinks better of it and turns back around to try to ram Murphy again.
How is Talon's sub still intact after ramming another sub twice now?
I guess it doesn't matter, because Talon accidentally kills himself.
Yep, it's just that anti-climactic.  Talon maneuvers his sub to get a better shot at Murphy (HOW?) and he just bashes himself into a sunken ship.  Specifically, the "crane arm" of the ship, which pierces his window.
Does this little exploration sub not have a proximity alarm, or is that just in Star Trek?
Ah well, so I guess it's kinda Talon's own hubris that dooms him, like if he hadn't turned around to finish off Murphy, he'd be fine.  And Murphy sees some poetic justice in how Talon dies (though strangulation and drowning aren't really the same thing).
And to be honest, I'm kinda impressed with how Murphy takes this whole turn of events. Perhaps it's not very Christian of him, but he gets closer to the drowning Talon (stuck in his own submarine seat with the seatbelt stuck) and even shines the sub's light on him so he can see him drown in living color.
Sweet Laura's justice has finally arrived.
Not that I'm not sympathetic, Murphy, but that's a really weird way of putting that.
And so the grievously injured Murphy has to leave behind the plates (though he certainly knows exactly where they are now), because he has to jet his damaged sub to the surface.
Oh, and pray.  He prays again.  Because we don't have much longer to go in this very Christian novel where a man just watched another man drown, trapped and alone.