Cozy Christmas: Chapter 20
Chapter 20 (out of 21) is the get-Josh-back-to-Bygones-and-setup-for-the-big-reveal chapter.  It's just as riveting as you might imagine.
Actually, it probably is riveting for the citizens of Bygones, since Josh swoops in with his mom in their private helicopter.  Coraline, "chauffeured" by Robert Randall, picks them up, because they land in the parking lot of the old plant.  Also, I guess Coraline and Josh's mom are old friends, not that I care.
Randall, "jilted" into closing his own business by his "nasty ex," immediately asks about Josh's plans.  Why am I not surprised that this loser is completely reliant on others to solve his problems and save his reputation?
Josh confirms that he will indeed by opening up a branch of his computer business here, and will "pay my current staff to relocate [to Bygones] as well as adding local workers."
Okay, again, SEVENTY PERCENT of the town was employed by Randall.  So how is hiring a few locals and trying to flood the town with a bunch of St. Louis natives (who I'm sure will be just THRILLED to uproot their lives and families on Josh's say-so) going to fix this failing town?
Also, there won't be a coffee shop anymore, I guess.  So one-sixth of the savior-ness of the Main Street initiative will be gone.
Randall is super-psyched that Josh is going to name him "local consultant," but asks for time off immediately, to marry Coraline and take her on a honeymoon.  Again, how has the rest of the town not…run him out of town yet?
"Thanks for making me local consultant, Josh!  I'll teach you how to screw everything up with the best of 'em!  The secret is to always find a woman to blame all your failings on."
Oh, and this bizarre arrangement happens: Josh doesn't have a place for his mom to stay (what, there isn't a single motel anywhere nearby?), so Randal proposes that Coraline's grown sons bunk at his place, while Coraline, Coraline's daughter, and Josh's mom all bunk at Coraline's place.
So…Randall and Coraline are engaged.  And both have been married before.  And it's still not okay for them to share a bed?  Weird.  Also this has a very weird summer-camp vibe to it: boys in one house, girls in another.  And why who in the HELL is going to cook and clean for the menfolk if all the womenfolk are hanging in one house together, hmmmm???
They talk about the It's A Wonderful Life screening, and Josh hilariously says that the whole town is invited, "as many as can squeeze in, with overflow in the lobby if necessary."
Um, you can't watch a movie from the theater's lobby, Josh.  I'm sorry, someone should have told you that sooner.
Oh, and in his coveted new role, Randall suggests Brian Montclair as a manager.  Yanno, he's the girly-man who works in the bakery with his fiancee, because only a girly-man would be into working at a bakery with his fiancee, because everyone knows how hilarious a man in an apron is.
"Do you think he'd consider leaving the bakery?"

Robert laughed again.  "For a job that doesn't require him to wear an apron?  That's a no-brainer."
Josh frowned.  "Well, I heard that Brian really enjoys his work and the bakery is really successful—"
Robert was now doubled over with laughter.  "But an apron, Josh!  An APRON!!  What kind of Real Man would wear an apron???"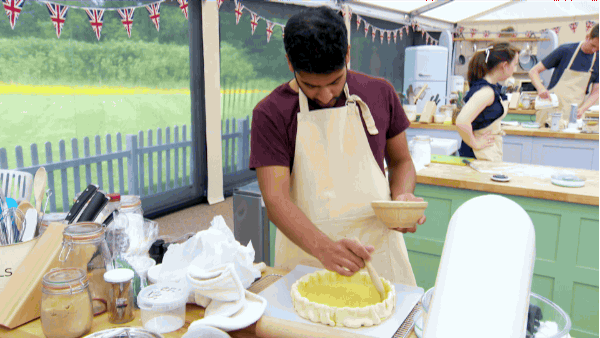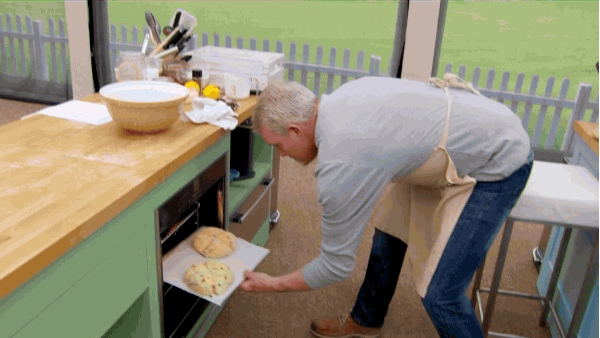 Josh nodded.  "I guess.  But I work in the same block as Brian and Melissa, and they always seem really happy together and they're always going on about how great it is to be running a business together and be with each other all day—"
Randall wiped away a tear of helpless laughter.  "Oh, like a Macho Man would really want to work with his wife.  I mean, she's like, a girl, dude!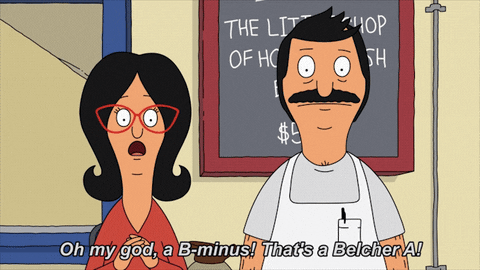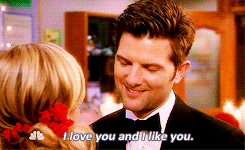 Yeah, but hey, a MAN…in an APRON…amirite?
Anyway, Josh goes to see Whitney and discuss the screening.  He mentions that his mom is in town, and Whitney is like a swoony teenage girl and is thinking, "ooooh, of course he brought his mom to town to meet me," and Josh is just explaining it like, "yeah, it's the holidays and also this is her hometown."
In added hilarity, word has already reached Whitney (so, presumably, many others), that Josh private-helicoptered himself into town.  And Whitney has her editor holding space for her on the front page of the paper, so she can file her story as soon as Josh makes his announcement.  Which…isn't the whole story supposed to be a scoop?  And doesn't it kinda destroy the scoop-ness if the whole town finds out the secret and THEN Whitney publishes the story?  Wasn't the whole point of the story to break the news to everyone herself?
Man, this is going to be the weirdest, lamest screening of It's A Wonderful Life ever, isn't it?