TLD: Dare #1
Okay, Day #1, Dare #1.  Love Is Patient.
Right away, and I mean right effing away, we get some good ole RTC gender essentialism:
Love can motivate a man to put away childish things, provide for his family, and take passionate stands for what he believes in–like crossing an ocean to fight for his country.  Love can drive a woman to connect emotionally in relationships, comfort the hurting around her, protect her children, and extend her hand in kindness to those in need.
I mean, was this written in the 1950s?  The 1850s?  It honestly makes my head hurt, this whole men-are-soldiers-women-are-caregivers routine.  (I mean, women in this example aren't even allowed to be nurses or something, helping the hurting–they're just comforting the hurting.)
Then we get into some…well, just some weird assertions. This book is big on just asserting things, cause and effect, without actual evidence or even reason or excuse.  Prime example:
Love inspires you to become a patient person.  When you choose to be patient, you respond in a positive way to a negative situation.  You are slow to anger.
I mean, maybe?  But they're kinda simultaneously asserting that loving someone makes you patient (you have no choice; it makes you that way), or patience is a choice.  Now, me, I think being patient is largely a choice, and that people have a whole spectrum of patience, and it's something you can work on.  But love, awesome though it is, is not a magic potion that just makes you a patient person.
Anyway, all this to say that Dare #1 is about being patient, so you're supposed to "say nothing negative to your spouse at all," all day.
Okay, so I will admit that this is an absurdly easy dare for a newlywed couple.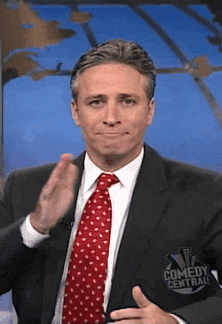 Hank, when the Dare was explained:  This one's stupid.  My woman dare not offend me!
He's going to fit in here at Heathen Critique just fine.
Oh, and since we have a model couple to work from, here is how Caleb and Catherine handle the same Dare in Fireproof.  (And yes, the book is exactly the same as in the movie, right down to using the same Bible verses; in this case, James 1:19…"Everyone must be quick to hear, slow to speak, and slow to anger.")
Stay tuned for Dare #2, because there's nothing that brings an atheist couple closer together than using a Christian marriage-rescue scheme!