This book is breaking boundaries here as a minor character has a banal revelation about a very basic activity of their job or life.  Previously, we've learned that Michael Murphy does't like standing in TSA lines at the airport and that Levi Abrams dislikes the smell of outhouses.  (Riveting.)  But now, we learn that  Gabriel Quintero, the policeman who is assigned the task of guarding Paul's hospital room, prefers jogging to sitting outside a hospital room, guarding the latest victim of an international assassin.
And, of course, every person who works in that hospital knows Murphy by name:
"Good evening, Gabriel.  Long day?"

"Feels that way, Dr. Murphy. …"
Notice that, once again, the lesser peon is known by his first name, but it's Dr. Murphy back…
"I don't mind the responsibility of guarding people…"
Well, I should hope not, since it's your JOB.
"…but just sitting around can get pretty dull.  My body wants to go for a run."

"Well, thanks for what you're doing, even though it's not easy for you."
The kid you're guarding is dying because he got the shit kicked out of him by a psycho.  I don't think the cop sitting around all day is the one who has it "not easy."
Also, this is not the first time Murphy has condescended to thank a lesser first-named peon for doing his job.
Shari is sitting at Paul's side, and is worried because "doctors and nurses are coming in and out more frequently."  She is not, however, worried enough to actually ask for a status update on Paul.
Being a manly man, Murphy does the asking.  Being a male doctor, the two men are on an equal status plane, apparently, since they both use first names.
The doctor gives the rather startling update that Paul "could go at any time" (sensitive!) because his organs are shutting down (from a beating?).  Murphy goes back to break the news to Shari, and immediately jumps into the most important issue now:
"Do you think he made any type of decision regarding faith, Shari?"
Shari says she's "not sure," which seems rather optimistic on her part, since if Paul had made the transaction and RTC-ed himself, you'd think Shari would be the first person he told.  Indeed, in their very last conversation, Paul only said that he was "keeping an open mind," after which Shari lectured him as usual, and he didn't reveal that he was secretly converted all along like Isis.  So, yeah, methinks Shari is fooling herself a wee bit.
Anyway, as they sit around, Murphy starts going through some of Paul's unopened get-well-soon cards, and there's one from Talon!
Roses are red
And violets are blue
Because of the baseball bat
Paul Wallach got the shoe,
…and I kicked him with much pleasure.
That…doesn't even scan.  It also doesn't make sense, and is dumb.  Also, since when does erudite serial assassin Talon send taunting cards to the acquaintances of his victims.  What kind of fifth-rate thug has he turned into?
Murphy is now EXTRA pissed, but there's no time for that, as the doctor's prediction came true…not 15 minutes after he made it!  Paul flat lines and the nurses try to resuscitate but are unsuccessful.
Poor Paul.  At least he left this book series as he entered it: as an atheist.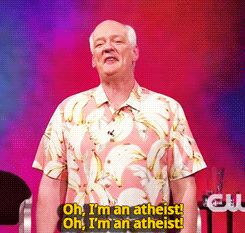 Paul has a bizarre funeral, though, especially for an atheist.  Mostly it's people from Murphy and Shari's church, and Pastor wagoner presides, and there three local TV stations are filming and there are SIX policemen "watching over the crowd," because "it had been considered a murder."
Huh?  "Been considered"?  It WAS a murder, doofuses.  There was a witness and a taunting confession and everything!
Maybe only RTCs can be really murdered or something.
Murphy is mostly in the anger stage (if he can even be considered to be grieving) as he decides to "end Talon's reign of terror."  Yeah, good luck with that, Murph.  You can't end the reign of humor of your class clown student who trolls your every class, and you think you can take down an assassin?  I mean, granted, Talon is a pretty sucky assassin, but still.
Shari is in the depression stage:
Their relationship would never have a chance to develop.
You've known this guy for three years or so, Shari.  Lectured him, berated him, mocked everything he stood for.  Punched him in his wounds (literally).  If this relationship hasn't developed by now, it really never would.  Paul deserved better.
But, most of all, she ached inside because she knew Paul's eternity was settled.
Yep, while Shari is sniffling in Michael Murphy's arms, Paul is screaming in everlasting torment, because your loving God says that's how it goes. From now on, Shari, whenever you're having a pizza dinner or sleeping or messing about with Murphy's artifacts, just remember that every second you're doing that, and every second for forever, Paul is being tortured, nonstop.  Because that's the fair and loving thing to happen.
Eh, the authors have had it out for Paul since the moment he appeared in the first book.  It's entirely unsurprising that they sent him to hell.